Greetings from the Director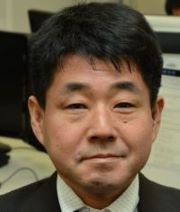 Kensaku Mori, Director of the Information Technology Center, Nagoya University
Greetings from the Center Director
Nagoya University Information Technology Center Director Kensaku Mori
The state of information management and communications within universities has been changing extensively and
at a rapid pace. Data Science, AI, Machine Learning, etc. are swiftly and commonly used in all academic fields.
Instead of the personal computer, the smartphone, in which constant connection is the norm, is becoming the
mainstream information terminal held by most students and faculty. Nagoya University is engaged in advanced
education and research based on high-speed computers, the high-speed networks connecting them, as well as the
data handled across this network. With this, the Nagoya University Information Technology Center, which will
celebrate the 50th anniversary of its establishment in FY2020, can be said to play an important role not only
within Nagoya University but throughout universities in and out of Japan, and further, at the regional, national
and international levels. It is expected to serve its role as a National Joint Usage/Joint Research Center
carrying out research and development of leading information infrastructure. Academic research centered around
AI/Machine Learning technology and data from usage of smart devices has become particularly popular especially
in the current era, which has been referred to as the "Data Revolution". One can say that the role that the Nagoya University Information Technology Center plays is growing larger than ever before.
The Nagoya University Information Technology Center has 4 research divisions which, for the purpose of
revitalizing research within the University, have been promoting research related to informatization services,
such as the collecting of University information resources and its supporting computing environments, the state
of network environments, and operation/maintenance of the educational infrastructure. As a Network Type
Interdisciplinary Large Scale Information Infrastructure Joint Usage/Joint Research Center, in addition to
conducting research to contribute to the advancement of national computer science and computational science,
the Center equipped with a supercomputer serves its role as a hub for information infrastructure in the Tokai
region. As part of the JHPCN and HPCI, it plays an important role in constructing supercomputing infrastructures
on a national level.
As a Joint Usage/Joint Research Center, each research division strives to implement and support collaborative
research in addition to research related to educational affairs.
We appreciate your continued support and encouragement.